After reading THIS POST I was kind of on a bummer because I realized there's so much to do and the summer is nearly over. (We start with kids on the 25th.)
But today I went in to do some more ordering and I was able to unpack a lot of things that I had ordered back in June.
I've always been the type who loves school supplies and just looking at those aisles in stores makes me drool, ever since I was a kid. (Is there a teacher who wasn't like this?)

Anyway. Now I'm pretty psyched to start. Even though the boxes weren't wrapped in pretty paper, it was like Christmas morning...!

Here's some pics of my haul:
Excuse the poor quality...they were taken on my cell phone.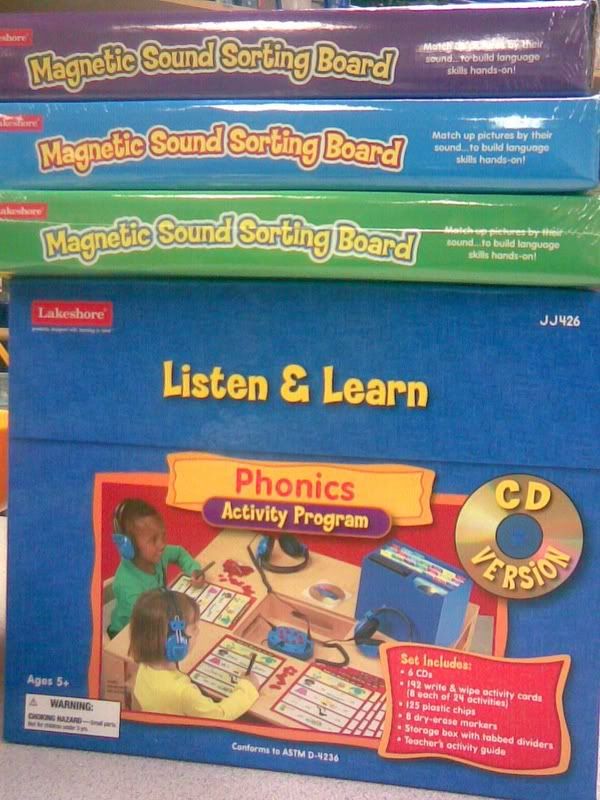 Top three are magnetic games (beginning sounds, ending sounds, rhyming words.)
Bototom is listening center CD's and write on/wipe off cards.
All from Lakeshore. I also ordered listening center activites for those three skills, also from Lakeshore.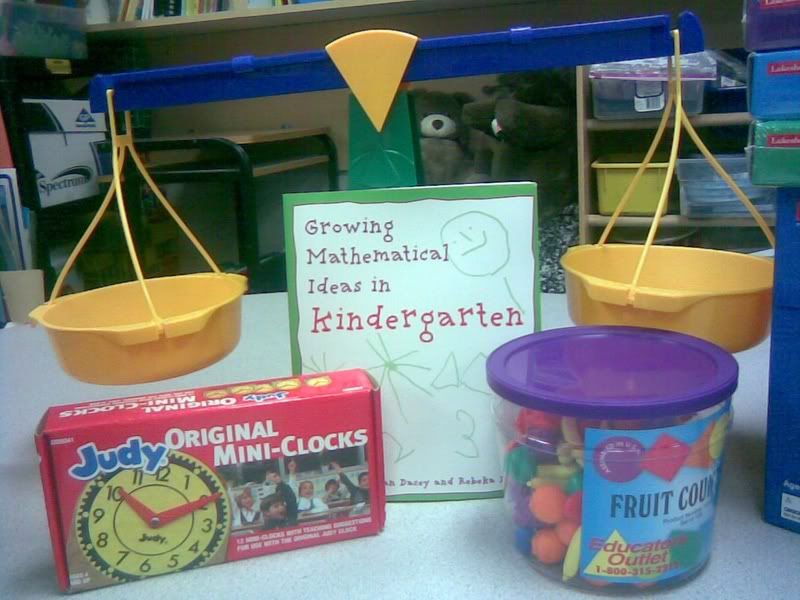 Fruit counters, a pan balance, mini Judy Clocks and "Growing Mathematical Ideas in Kindergarten" by Linda Schulman Dacey and Rebeka Eston
All from Educator's Outlet.
I got a lot more from here (magnetic Venn Diagram kit, analog clock and money stamps, card games, but they're not pictured.)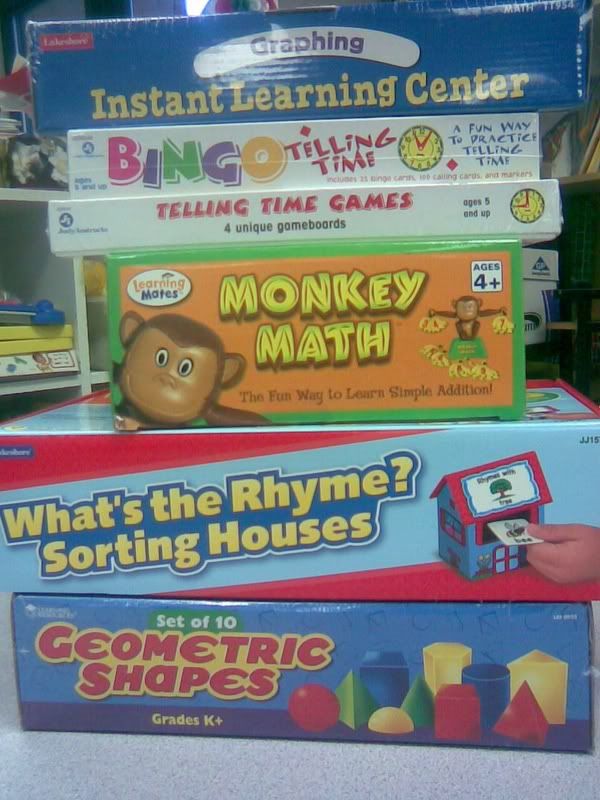 All from Lakeshore except the telling time games, Monkey Math and Geometric Shapes. They were from Educator's Outlet.


Hope this doesn't offend anyone.
I figured if anyone would know what I'm feeling, it's other Kindergarten teachers!
I'm glad I went to school today because now I am getting the bug to get back!